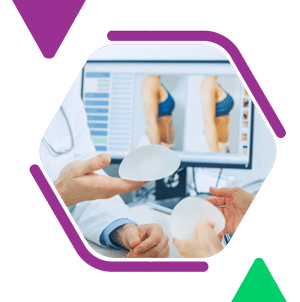 Why breast reconstruction
The presence of breast is a defining feature of adult mammalian gender. It must therefore be considered an essential element of human feminity, and the role it play in female psychology cannot be understated.
Hence reconstruction of breast is almost exclusively consequent on surgery for breast cancer.
What are aims of breast reconstruction
Creating a symmetrical ptotic conus precisely positioned on the breast footprint embodies the art of breast reconstructive sculpture. The ultimate goal of breast reconstruction is to create symmetrical,natural-looking breast and not necessarily a specific shape or volume.
Indication for breast reconstruction
1) Mastectomy for breast cancer.
2) Development of breast conservative surgery for breast cancer.
More certain about cancer clearance.
Adjuvant therapy is completed like radiotherapy.
Allows patient to adjust to life without breast.
Less surgical time.
Give time for consideration of the reconstructive options and their risk.
One stage reconstruction
Facilitates reconstruction when much of the breast skin envelope,and the IMF, can be preserved.
Immediate Delayed Reconstruction
This is indicated when patient may require adjuvant therapy as radiotherapy. In this reconstruction an expander is placed in skin envelop which helps in maintain suitable subcutaneous cavity to accommodate implant or tissue of reconstruction at later stage.
What are Type of reconstruction
Autologus tissue
Implants.
Combination of autologous tissue and Implants.
Which are flaps are used for breast reconstruction
Latissimus dorsi flap
Pedicled transverse rectus abdominis myocutaneous flap.
Pedicled or Free TRAM flap.
Deep Inferior epigastric artery perforator flap
Superior gluteal artery perforator flap.
Superior gluteal artery perforator flap.
Inferior gluteal artery perforator flap
Transverse upper gracilis flap.
 Blood loss
Infection
Necrosis
Haematoma
Seroma