Hair Specialist in Nagpur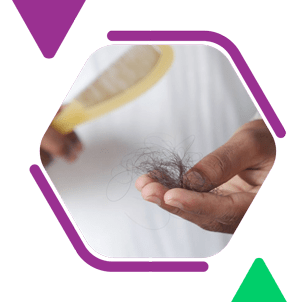 The Premier Hair Clinic in Nagpur
Hair has brought about social and psychological importance throughout the centuries. Hair loss (alopecia) and scalp problems are very common. Out of 10 males 6 are suffering from hair loss. Hair loss of any kind frequently causes major distress for the patient and can lead to anxiety and depression.
I understand that finding a trusted hair specialist in Nagpur can be overwhelming. That's why at our clinic, we go above and beyond to offer personalized, effective solutions for your hair care needs.
Why Dr. Chawre is the Best Hair Specialist in Nagpur
You're faced with a multitude of options when it comes to selecting a hair clinic in Nagpur. It's easy to get lost in a sea of promises, technologies, and treatments. What sets us apart is not just our advanced procedures or stellar team, but also our dedication to you—our patient. Below, we'll outline specific reasons that make us the right choice for your hair care needs.
Know About Hair Loss Services
Ready to Take the Next Step? Let's Talk with Best Hair Specialist in Nagpur!
Taking the first step toward healthier, fuller hair is easier than you think. Reach out today to book your personalized consultation with us. You're not just another appointment on our calendar; you're a person with unique needs and concerns, and we can't wait to help you look and feel your absolute best.
Call Me Today!
Frequently Asked Questions (FAQs)
What treatments do you offer for hair loss?
I offer an array of treatments, from medications and laser therapies to surgical options like hair transplantation. Every case is unique, so I'll tailor a treatment plan specifically for you.
How experienced are your specialists?
I'm proud to say that my team is among the most well-trained and seasoned hair specialists in Nagpur. Each has been in the field for a substantial amount of time and is committed to ongoing education to stay updated with the latest in hair care.
Do you provide consultations?
Absolutely. I offer comprehensive consultations that include a detailed examination of your hair and scalp. Then, we'll discuss various treatment options that can best address your needs.